Long lasting blow dry, that promotes anti frizz effect creating a capillary sealing, smoothing the hair, promoting shine, reposition of vegan protein with a durability of 10 washes.

Wash the hair twice with the Shampoo Deep Clean and let it act for 5 minutes on the second wash. Rinse 100%.

Remove the excess humidity from the hair. Apply the Smoothing Shampoo all over the hair and massage the scalp without scrubbing it until a dense foam appears.
OBS: Do not add water. Let it act for 20 minutes and rinse it completely.

Dry the hair with a towel, apply Smooth Touch on the length and ends of the hair. Let it act for 10 minutes and rinse it completely.
Dry the hair 100%

Iron the hair 10-12 times.
Iron the hair from 10 – 12 times.
At 230º for healthy hair. 180º-200º for damaged hair.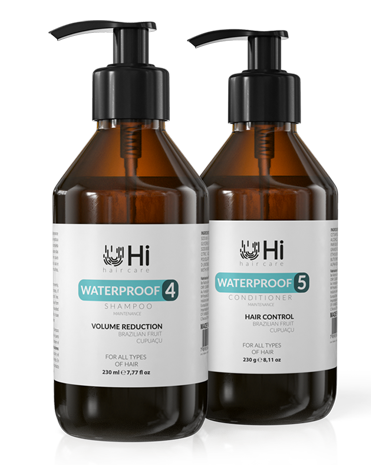 Waterproof Home Care Smooth hair every day.
Ação antifrizz, antiestática, limpeza suave, proporciona hidratação, proteção contra processos oxidativos e remineralização dos fios.
Register and receive our newsletter.
Hi wants to hear from you! 
Questions, suggestions or feedback? Get in touch with us! 
If you prefer, fill in the form and we will contact you!
Phone.:+1 (321) 946-5552
Email: contact@hihaircare.com